See why more than 6,000 homeowners in Frederick,
Montgomery, PG, and Howard County Maryland have
trusted On Top Home Improvements for over 3 decades
.

First up…Dan Cox – Head Honcho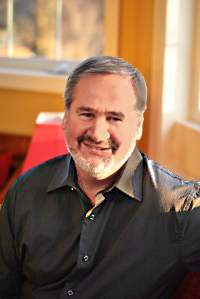 Dan Cox, owner of On Top Home Improvement, started the business after working several years for other Maryland roofing contractors, basically working on roofs since way back when he was 18.
He realized how little they cared about customers, often taking advantage of them, just to make an extra buck.
But Dan… well… he's an honest, hard-working guy, who always does right by his customers, putting them first… and frankly, how the other contractors treated their customers just didn't sit well with him.
To this day, he gets all worked up when he hears a horror story from someone who got shafted by another contractor.
Dan listened… and found what customers really want…
A reputable, experienced Maryland roofing contractor and home improvement company…
Who's completely honest with you during the entire home improvement process… from estimate to final payment
Who'll do the job right the first time
Who can be trusted
Who does their best to exceed your expectations
Who provides free, comprehensive, detailed estimates so you know exactly what you need and will get
Who will do an exceptional job for a reasonable price
Who won't require a deposit (unless the job is over $6000 – even then, we only ask for one-third, with balance due after you're completely satisfied with our work)
Based on what he found, Dan started On Top Roofing in 1984 so he could (and still does) provide homeowners in Montgomery County and surrounding areas the home improvement services they want.
Nowdays… Dan sleeps like a baby, because he takes pride in knowing you'll be treated the way you deserve to be.
Besides owning a successful MD home improvement company, Dan does have a personal side.
He's been married to Kim for 22 years, and they have 3 wonderful children. While you're out and about, it's entirely possible you'll run into Dan. He's a nice guy, and often volunteers and is actively involved in many projects within the community and church.
Enter Kim Cox – Office Manager, Chief Hot Shit, yes…Dan's wife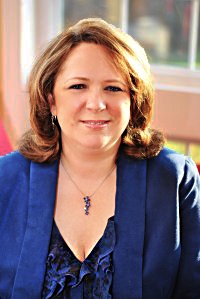 Dan finally ran himself ragged doing all the advertising, estimating, installing the roofs, driving the dump trucks, then doing all the office work, too.
In 1991, he changed the company name to On Top Home Improvements Inc. Soon after, Kim joined the business to save his sanity by taking over all the administrative and office work.
(If you've ever ran a business, you know how important and difficult it is to take care of all those pesky details).
For 24 years, Kim has been responsible for virtually everything business related…accounting, finances, paperwork… everything except, of course, roofing, siding, window replacements and repairs.
Kim runs this office one like a well-oiled machine. Her uncanny ability to get things done – and her bubbly, witty personality have earned Kim the unofficial title of "Chief Hot Shit".
Like Dan, Kim also volunteers in the community. But the really cool thing, (and what also takes up much of her time) is the fact she home schools their 3 children. Needless to say, she has little spare time.
And get this… After working together for 24 years… they're still married, and haven't killed each other yet.
The rising star…Nick Cox… a.k.a. "Captain Nick" – Home Improvement Consultant and Project Manager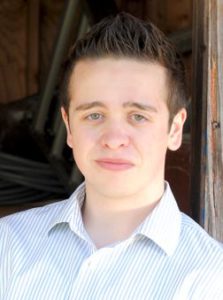 Yep… Nick carries the Cox family business and tradition of top-notch home improvements, repairs, and customer satisfaction to the new generation.
He works hard to steer the family business he's worked in since he was old enough to compile proposal folders, to a whole new level of customer satisfaction and quality home repairs.
His primary duties?
Well… let's just say he pretty much does it all. Over the years, he's learned the ropes from his dad, Dan, who's the best in the roofing business, giving him a ton of roofing experience.
Nick studied and worked hard to pass the Maryland General Contractors test, which is no walk in the park. Plus he's a Licensed Contractor/Salesman under the Maryland Home Improvement Commission.
In the office, and out, he does whatever needs to be done… Answering phones, paying bills, meeting with customers, quotes, delivering supplies to jobs, installing gutter covers, and much more.
Nick is proud to follow in Dan's footsteps, and to continue providing outstanding service to our customers, working hard to keep On Top Home Improvements a force to be reckoned with in the future.
On Nick's personal side… he's certainly not afraid of a challenge. Nick is now a licensed pilot, loves to fly, and also dances.
Sandy Norris – Administrative Assistant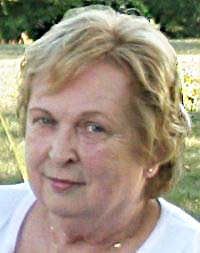 Sandy has been with On Top Home for almost 14 years now, and is Kim and Dan's right-hand man, so to speak.
She's the glue that keeps everything in the office running smoothly.

Our Maryland Service Area
If you need your roof, windows, siding, or gutters repaired or replaced… and you're in Montgomery, Prince George's, Frederick, or Howard County Maryland, we can help.
Basically, it includes Frederick to Silver Spring, over to Columbia, and everywhere in between.
On Top Home Improvements, Inc.
10818 Avonlea Ridge Place
Damascus, MD 20872
301-368-3551
Click to E-mail:
www.ontophome.com