Attention: Maryland homeowners…


.



Are you looking for a reputable, trustworthy Maryland home improvement contractor to repair your leaky roof, install vinyl siding or replace drafty windows?
.


For over 28 years, 6000+ homeowners in Montgomery, Prince George's, and Howard Counties have trusted On Top Home Improvements, Inc.
and their exclusive Lifetime Roofing Labor Warranty to
protect, add value and curb appeal to their homes


.
Protect your biggest investment… from the roof down
.
For most of you, your home is probably your most valuable asset (besides your family, of course). And one of its most important jobs is to protect you and your possessions inside from the elements.
.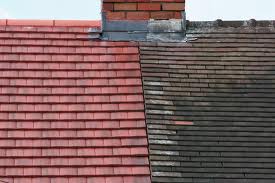 But what protects your home? The first line of defense… the roof, windows and siding. Then there's gutters and proper house ventilation to make it all work together.
Over the years, though, roof shingles fall apart and the roof leaks… windows get drafty and inefficient, wasting lots of money… old siding gets dented and cracked, loses curb appeal… and gutters drip, break and fall off.
.
"Thank you again for a great job and great service. From the beginning to the completion of our roof replacement project, your service was impeccable and the entire process smooth. It was nice to know I could pick up the phone and everything was handled, expediently and efficiently. Your sub-contractors were very kind and professional."

Kimberly Sabatano, Frederick, MD
(See what more happy customers say on our testimonials page)
.
.


Whether you live in Frederick, Silver Spring, Columbia, Baltimore, or in any of the surrounding communities, take advantage of our no-obligation home improvement quote.
On Top Home Improvements' team of experienced home improvement and roofing contractors help protect your family and the value of your Baltimore area home. And when your home is properly protected, you'll stay warm and comfortable, regardless of the outside temperature.
On Top Home Improvements offer these services…
(Click on the links for more details)
.

Ok… now you know what we can do… Now it's time to see how we're different than the other roof and siding repair companies in the Baltimore area, and let us give you a free estimate.
Use the following information to help you decide if we are the right
roofing & siding contractor for your Maryland home improvement project


.



On Top Home
Improvements

Our
competitors

Provide free, no-obligation written estimate that includes every detail you'll need to make an informed decision
YES
Not always, a hand scrawled quote
Hidden fees, surprise price increases after job starts
Never!
Too often
Over 28 years of roofing experience
YES
Some
Exclusive, hassle-free labor warranty on all work, and fixes warranty issues quickly
The best! And in writing, too.
Not so much
Show written proof of one million dollar liability insurance, Workmen's Comp, Maryland "Home Improvement" license, and MD "Construction" license
YES
Some
High-quality roofing shingles, siding, and windows
YES
Many of them
Charges you one fixed price
ALWAYS
Some
Honest and Trustworthy, easy to deal with
Just like a good Boy Scout
Some…maybe
Shows up on time, on the scheduled day
You Bet
Not so much
Goes the extra mile to do your job right, and makes sure you're completely satisfied
We love keeping customers happy
Do as little work as possible
Certified CertainTeed Master Shingle Applicator
YES
Yes
"Checkbooks" top rating for customer satisfaction in Maryland, and A+ BBB Rating, with 0 complaints
OH YEAH
Some
More than 6,000 happy Maryland customers
YES
A few
.
If you need your roof, windows, siding, or gutters repaired or replaced… and you're in Montgomery, Prince George's, or Howard County Maryland, we can help.
Our customers own homes in Baltimore, Frederick MD to Silver Spring, over to Columbia, and everywhere in between.