By Kim Cox:
Maryland and Washington area residents stay alert…
As Hurricane Joaquin churns towards us on the east coast, strengthening each day, you should keep a close eye on the forecast, and the projected track.
It's also prudent to prepare your home and your family as much as possible before it makes landfall.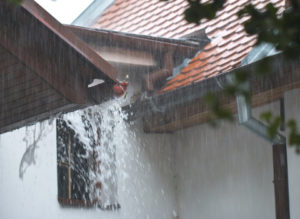 Make sure radios, phones, and other devices are fully charged
Fill up gas tanks in your vehicles
Test generators
Make sure you have extra gas for your generators
Tie down or put outdoor furniture inside. No need for flying projectiles
Remove kid's movable play pieces and toys, (like plastic slides and kiddie pools)
Batten down or disassemble trampolines (the wind can turn them into UFO's!!)
Clean your yard of other small items that can blow away or damage something else
Currently, the projected track and possible landfall is uncertain, maybe even unlikely, but if it does, it could be anywhere from the Carolinas to Boston, or anywhere in between.
It's raining cats and dogs right now, even without a hurricane.
And even if Joaquin misses us to the east, you can still expect to get hit with high winds, heavy rain, and high tides, which could cause severe damage to your property and home.
With all this heavy rain expected, water will leak. But keep in mind roof leaks don't necessarily mean you need a new roof
There are several common reasons for leaks and where water can come in:
Through worn, broken, or missing shingles
Where nails have worked loose
Corroded, damaged, or poorly sealed roof flashing
Vents, skylights, or chimneys
Anyway, I just want to let the entire Baltimore area know we're ready for Hurricane Joaquin and are prepared to help you if you suffer water leaks, or any damage to your home. We'll be on-call for you 24/7 to help cover your roof, if needed, and lessen damage to your home in the event of a leak.
Also, to ensure that you're ready for the storm, we are including a Hurricane Preparation Guide from Realtor, Jack Cotton in Cape Cod. He's faced many such storms and has updated his guide to make sure we're all ready for Joaquin. Just click on the button below to download.

If you need a tarp or suffer home or water damage…
Then call us at 301-368-3551
On Top Home Improvements, Inc.
10818 Avonlea Ridge Place
Damascus, MD 20872
Tel: 301-368-3551
Click to E-mail