If you're considering selling your home in Maryland, you're most likely in the process of looking for ways to increase your resale value while getting your home off the market as quickly as possible. For the home buyer, one of the things they look at is the major elements of a house and their condition. If you haven't hired a contractor in Maryland to at least take a look at the condition of your home, you could be missing out on valuable resources that allow you to up the selling price of your home while still being appealing to the home shoppers in your area.
Even Windows Have Technology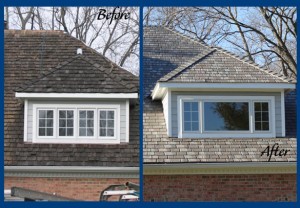 Over the last several decades product research and development has allowed manufacturers to make quite the updates to windows. Today, windows protect the temperature of your home from the outside elements in Maryland that can often do a number on your heating or cooling bill. With replacement windows, you'll find that you'll be saving on your energy bill month after month.
An Investment for Resale
Your home isn't just a place to live, but an investment that you make for several years. When it comes time to sell, the more that your home has that doesn't need to be replaced, the more that you're going to get from the buyer. If your windows are old and dilapidated, you need to consider hiring a contractor in Maryland to get replacement windows for a price that matches the quality. You'll often find that you'll get the investment back and then some when it comes time to sell.
The Design Element
Even your windows have a look to them that adds to the appeal of your house. Older style, wooden frame windows are easily recognizable, and should never be in a house on the market today. This can often be the one thing that detracts buyers. Replacement windows in Maryland make your home more visually appealing, giving you more selling power.